Photographs of Alan Chadwick
Taken at Santa Cruz, Saratoga, Covelo, and Virginia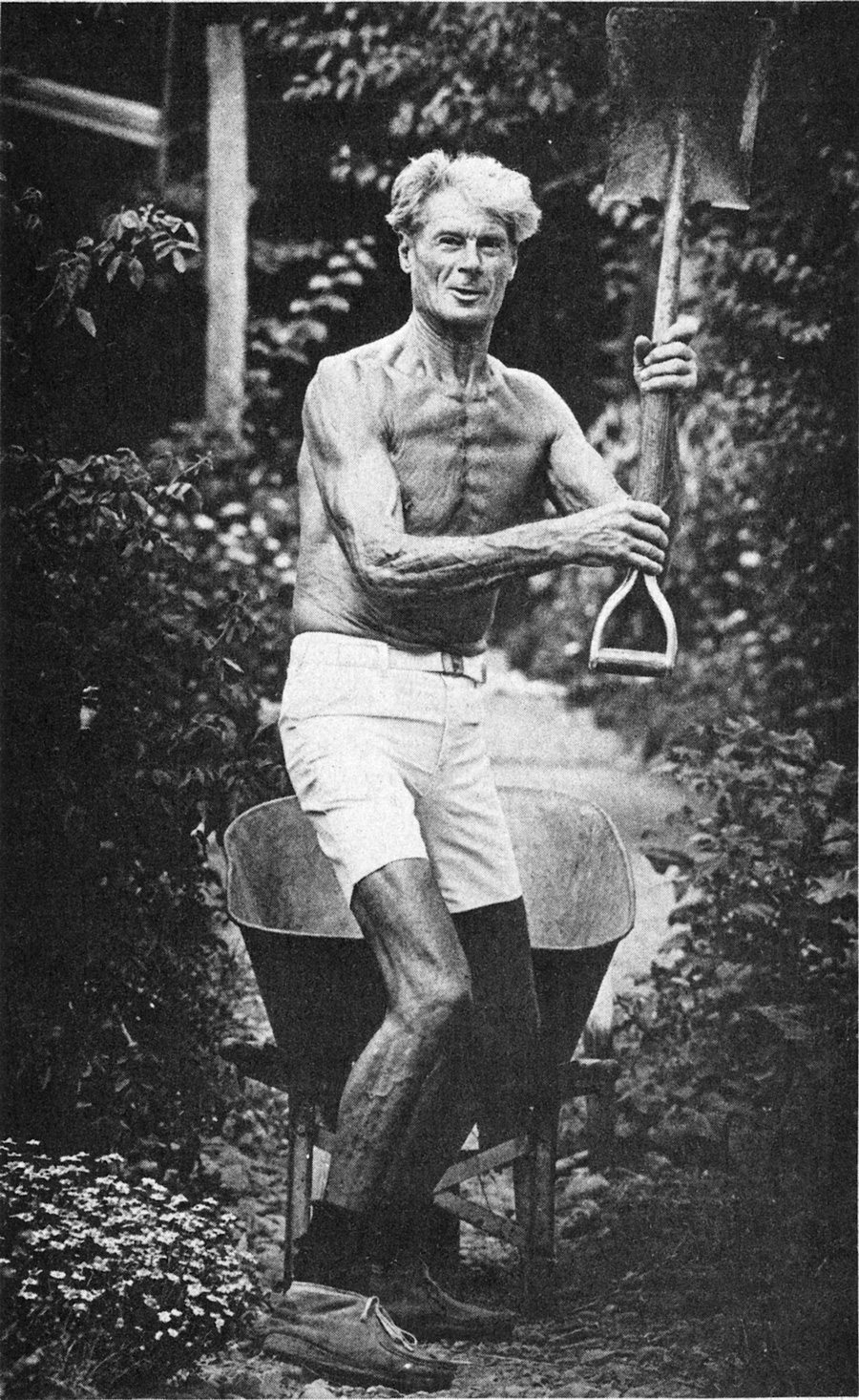 Chadwick at the Covelo Garden
.Photo: Sandy Solmon, 1976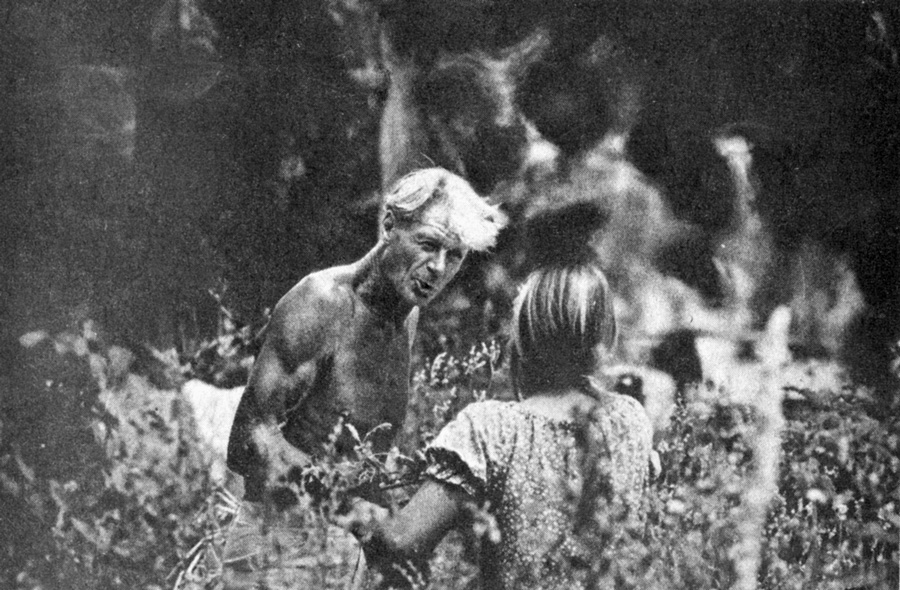 Chadwick and an apprentice at the Covelo Garden
.Photo: Sandy Solmon, 1976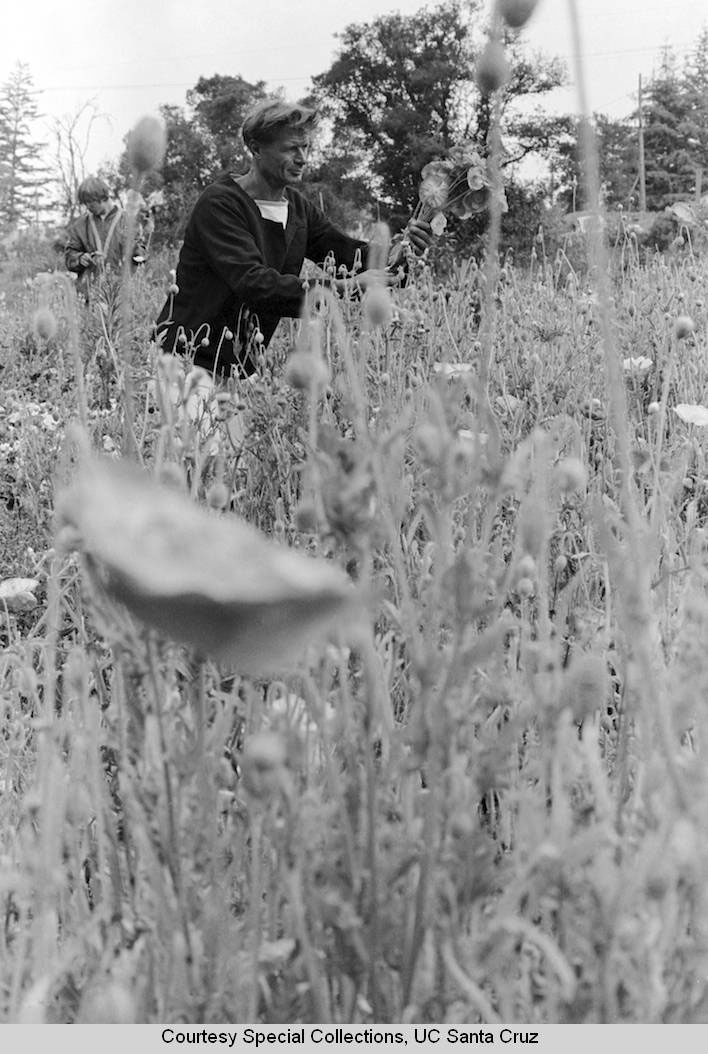 Alan Chadwick, working in a cut-flower bed of Shirley Poppies at the garden in Santa Cruz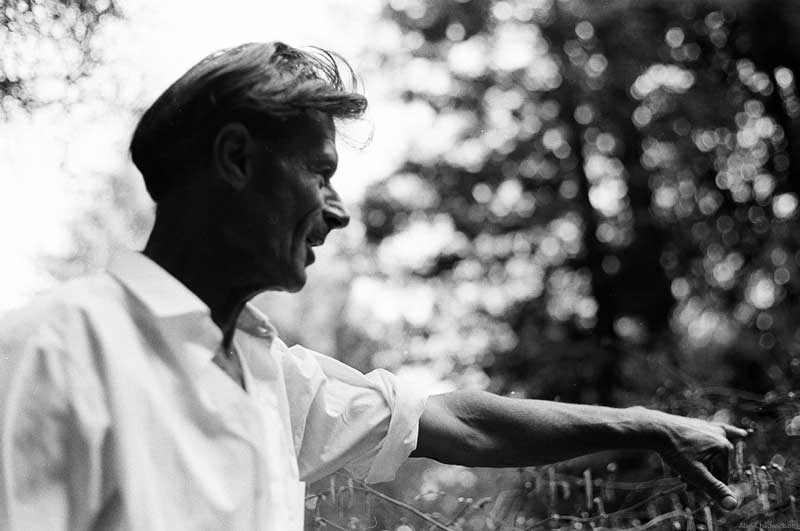 Alan Chadwick at Santa Cruz in 1967, taken just before he initiated the Student Garden Project at UCSC. Photo by Eric Thiermann, used by permission.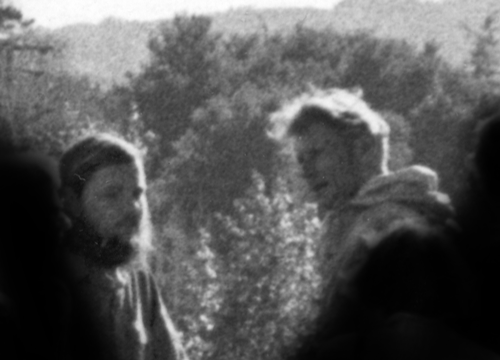 Detail from a photo of Alan Chadwick and Greg Haynes at the garden in Saratoga (ca. 1972) used by permission courtesy of Betty Peck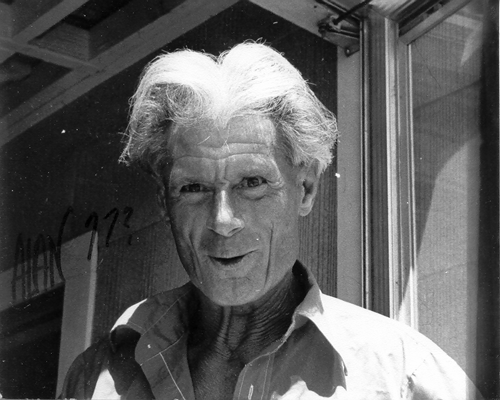 Photo of Alan Chadwick, ca 1977?, Covelo, California?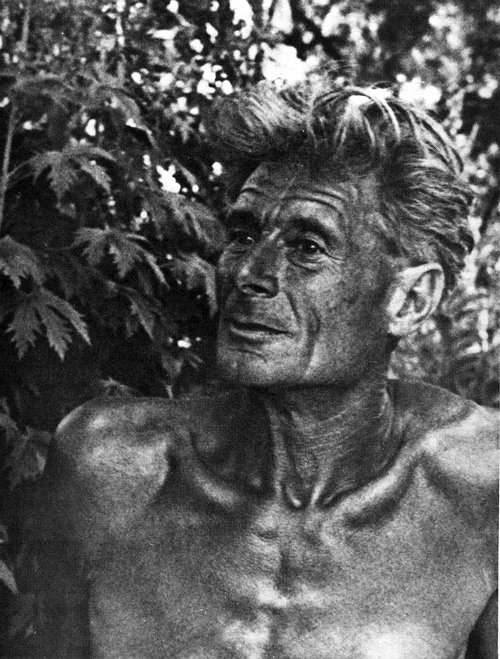 .
Alan Chadwick in Santa Cruz. Photo copyright Elizabeth Lennard, used by permission.
...
.....

Alan Chadwick in Santa Cruz.
Index to Photos of Alan Chadwick Elsewhere on This Site or on the Internet.
Photos of Chadwick and the Covelo Garden from the 1976 article in the New Age Journal
Alan Chadwick and Lee Jacobs in the garden at Santa Cruz
Alan delivering a lecture at the University of California at Santa Cruz in 1971.
Another photo of Alan Chadwick at Santa Cruz in 1971
Photos taken from Alan Chadwick's career in the Theater, while he worked with the National Theatre Company in South Africa.
An excellent photo of Alan Chadwick, accompanied by a short narrative by a university student at that time describing her encounter with Alan and the garden. She later went on to become a landscape designer, which she attributes to the influence she received from Alan. Recently she went back to UCSC in search of the garden she once knew, but found only a dim remnant of the glory that once was there. Her final sentiment is that the University should do more to honor the person who inspired the organic farming movement in the U.S. Photo used by permission courtesy of Maria von Brincken. Her landscape design website can be found here: http://www.mariavonbrincken.com
Two photos of Alan Chadwick taken during his occasional visits to the Saratoga Community Garden, usually in conjunction with a lecture that he was to give in the area. In the first, he is seated, listening to a presentation. In the second, he is seen speaking with some of the garden workers there at Saratoga. Thanks to Betty Peck and Jackie Welch for permission to reproduce these photographs here.
A photo of Alan after a lecture he gave at the University of California at Santa Cruz, first published in the newsletter of the Alan Chadwick Society in 1984.
Three photos of Alan with Ronald Reagan and Richard Wilson in Covelo, California, in 1974.
A collection of photographs of Alan at Santa Cruz held by the University Library. The link to these photos can be found at the library Facebook page, the URL of which is cited here. Copy and paste the URL into a new tab in your browser window to visit the website.
Return to the top of this page