Publications about the Life and Work of Alan Chadwick
An Annotated Bibliography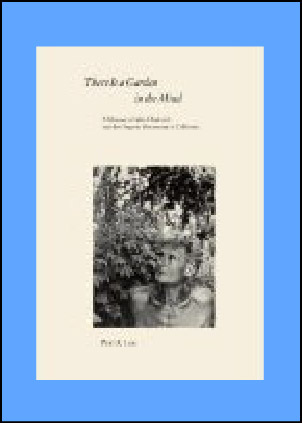 There is a Garden in the Mind: Alan Chadwick and the Origins of the Organic Movement in California
By Dr. Paul A. Lee
This book by Paul Lee is important, as it gives a broad perspective of the history of the Garden Project at Santa Cruz. The many connections it makes with a counter-materialistic trend in western thought are interesting and absolutely necessary to gain an understanding of Alan's place in history.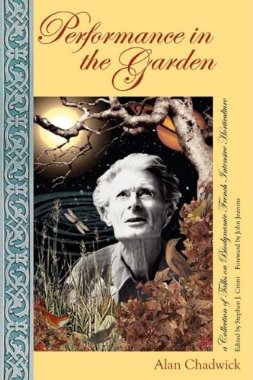 Performance in the Garden: A Collection of Talks on Biodynamic French Intensive Horticulture
Lectures by Alan Chadwick, Editor: Stephen J. Crimi, Foreword: John Jeavons, Introduction: Stephen J. Crimi.
This is the first volume of transcriptions made from Chadwick's recorded lectures by Steve Crimi. While most of these are from the series of talks that he delivered in Virginia to a group of new apprentices, others are taken from his earlier garden projects.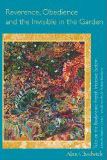 Reverence, Obedience and the Invisible in the Garden
Lectures by Alan Chadwick, edited by Steve Crimi
This collection of lectures by Alan Chadwick is a sequel to Performance in the Garden, and includes talks by Alan from Green Gulch, Covelo, Virginia, and from several independent conferences. They span the period from 1975 to 1980, shortly before his death, and contain an introduction by Dr. Rodney Blackhirst.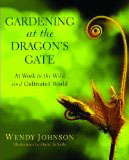 Gardening at the Dragon's Gate
By Wendy Johnson
This is the story of Johnson's twenty-five year long experience working as a gardener at the Green Gulch Zen Center in Marin County, California. She was present at the series of talks that Alan Chadwick delivered to a group of Zen students during the period of his terminal illness, and she incorporates some of that material into her book.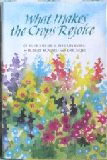 What Makes the Crops Rejoice: An Introduction to Gardening
By Robert Howard, with Eric Skjei
As the title indicates, this is an introductory book on gardening techniques. Howard was strongly influenced by his experience working in Alan Chadwick's Santa Cruz garden during the summer of 1971. Many of the techniques he describes stem from that period, and his biographical treatment of Chadwick's life is thoroughly researched and told in a lively manner. That chapter is now reproduce here.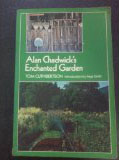 Alan Chadwick's Enchanted Garden
By Tom Cuthbertson
A description of Alan Chadwick's gardening methods as used in the Covelo project between 1973 and 1978. While it focuses on three representative crops, lettuce, comfrey, and sweet peas, the techniques can be applied to the culture of many other plants.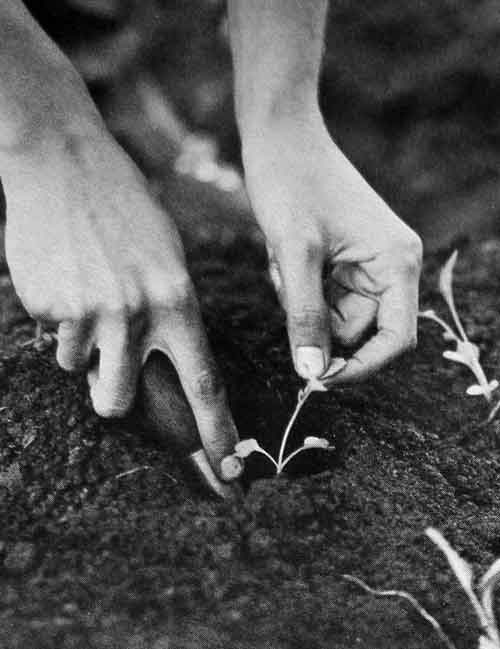 By William Bronson
This is the full text, with photographs, of an article that appeared in the journal, Cry California, in 1970. That journal was published by the prestigious environmental organization, California Tomorrow, and was one of the first to recognize the importance of Alan Chadwick's work.
By Dr. E.F. Schumacher
This is the transcript of an address to the Soil Association by the author of "Small Is Beautiful," where the work of Alan Chadwick is cited as of the highest importance to the future of agriculture and environmentalism. Schumacher calls special attention to the positive effect of human contact with the soil and the plant world, as practiced by Chadwick and his apprentices.
By Paul Kagan
A book on the utopian communities that have flourished in California, both past and present. A chapter on the San Francisco Zen Center contains a mislabeled photo purporting to depict Alan Chadwick, but it really shows one of his staff members with a similar name.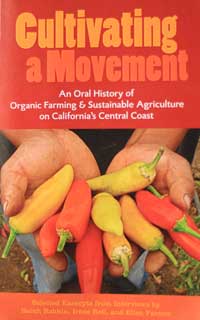 An Oral History of Organic Farming & Sustainable Agriculture on California's Central Coast
Edited by Irene Reti and Sarah Rabkin
These interviews have been available free of charge on-line for several years so it is not clear why anyone would purchase them in the printed form.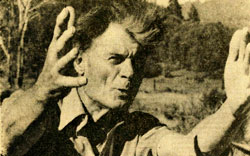 An article by Jim Wood appearing on the front page of the San Francisco Examiner on March 14, 1976.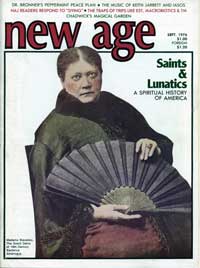 An article in the New Age Journal, September 1976
By Laughingbird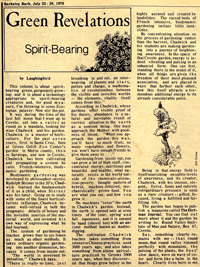 Chadwick Article in the Berkeley Barb, July 23-29, 1976
By Laughingbird in "Green Revelations"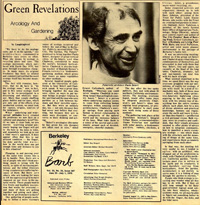 Chadwick Article in the Berkeley Barb, June 23 - July 1, 1976
By Laughingbird in "Green Revelations"
Return to the top of this page